SEO Testimonials & References
Search Engine Optimization Clients Report Search Rank Improvement, Traffic Improvement, Valuable Leads and Sales Result from SEO Work:
Dr. Priya A: Acupuncturist, DOA
My Acupuncture and Chinese medicine practice in West Los Angeles was nowhere to be found in the search engines. Now we are everywhere!
Lee S: Painting Contractor
Thanks Lonn. I got a lead from the new website and landed a $20,000 dollar exterior painting job in Perrysburg. Another web lead produced a contract to paint an entire apartment complex!
Nathan K: Real Estate Broker
I am really happy with the Perrysburg Real Estate SEO rankings. It was great to see a 300% traffic increase this year over last!
Digital Marketing References
From Former Employers, Clients & Colleagues at LinkedIn.com

What former employers, co-workers, and colleagues say about my work is more important anything I could tell you.
---
John Mangas: Real Estate Broker/Co-Owner at RE/MAX Preferred
Working with Lonn has been a positive interaction for my company and my agents. His creativity and follow through is second to none!
---
Jo Lyman: Realtor, CRS, CNE, e-PRO
I have found Lonn to be straight forward and honest in our dealings together. He is thoroughly knowledgeable of his job and is professional in every way. I would recommend Lonn as a good partner with whom to work.
---
Steve Piller: VP of Advertising & Local Stations, Buckeye CableSystem
Lonn is one of the brightest people I know, he is well organized and results driven. He can master highly complex technical projects that require skills from multiple disciplines. In addition, he has outstanding communication skills. He worked on some very large projects for me, and was able to deliver outstanding results well under budget.
---
Brad Mefferd: President & GM, Buckeye Cablesystem
Lonn is a creative thinker who is well versed in social media concepts and applications, as well as web applications.
He embraces new technologies.
---
Paul Hem: Social Media Manager at The Toledo Blade
Lonn finds a new idea, studies, researches, discusses, and implements in a way that supports and enhances his customers' corporate visions and cultures. Don't miss an opportunity to work with Lonn. He is launching exciting new products with new ways of engaging your customers and prospects.
---
Gloria Losie: Broker, Solid Source Realty
Lonn worked with me on setting up 7 of my websites. He was knowledgable and his expertise was invaluable. As a result my stats were fantastic and I was extremely happy. I am still using his techniques and getting consistent returns.
---
Gregory Haage: M.A., President, UP FRONT Development
With years of marketing and consulting prowess, Lonn is the best…both professionally and personally. From web site building, to web hosting, to training & developing, to strategizing, to user-friendly tutorials…you name it. I refer all of our clients to use Lonn.
---
Ian Hartten: Founder of Thrive Internet Marketing
I have worked with Lonn Dugan in the past and have found him to be a very honest hard working individual. He has over 15 years of online experience.
He has over 15 years of online experience.
---
Kathy Kuyoth: Broker/Co-Owner at Re/Max Preferred Associates
I had the pleasure of working with Lonn for several years in different capacities. He has always been Professional and Personable. Lonn has always provided and delivered the services he promised. Our Realtors enjoyed working with him Lonn is very respected by all who know him and is always welcome in our offices.
---
Denton Parson: Vice President – Buckeye Telesystem
Lonn is a passionate business leader who is an entrepreneur at heart. While working with Lonn on product development activities he kept the team moving forward while maintaining our core principles. His attributes include the ability understand new market opportunities as they are developing, a natural ability to ask hard questions at the right time and a desire to do more than others have done.
---
Kay McArdle: Realtor at Welles Bowen
Lonn is my go to man for help with my website SEO.
He is great to work with.
---
Mark Ghosh (Madhujit): IT Manager, Web Development – Sherwin Williams
I had the pleasure of working with Lonn on a variety of technical projects. Lonn is a determined, organized and professional project leader and paid close attention to identifying the results to be achieved. He found it easy to keep track of the technical details and was not shy in providing necessary feedback and suggestions as he saw fit.
---
Linda Sabo: Realtor, ePro, ABR, CRS, GRI, FSS
Lonn Dugan was very patient, knowledgeable, and accessible during the time I worked with him. He has a tremendous amount of knowledge and shares it easily with whomever he comes into contact with. I would highly recommend Long Dugan in whatever endeavor he chooses.
---
Carol Smith: Photographer – Casmi Photography
Lonn has always been a man of vision, and that vision has carried over into his abilities to work with all types of people. Lonn's expertise in marketing and advertising is tremendous, and his professionalism is above reproach. I would highly recommend Lonn to anyone needing his services.
---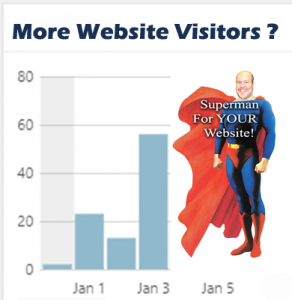 Judy Kasper: CDPE, CRS, GRI, PMN, REALTOR
I've had the distinct pleasure of working with Lonn on Buckeye Cable's Channel 100 to showcase clients' homes currently on the market. The homes show has been top-quality and a first-rate production. I highly recommend working with Lonn. January 19, 2011, Judy was Lonn's client for Logo / Identity Work.
Judith Pokorny: Real Estate Consultant & Investor
Lonn is a can do guy. He gives 110% with every thing he does. As a Loan Officer he understands the needs of real estate agents, as he was one himself.
Lonn handles all types of loans and if its possible to finance a deal, he will get it done.
Alan Mellinger: Missionary with Free Methodist World Missions:
Lonn was a great help for us as we worked on and set up a website for the Church (CrossRoads Community). He helped us learn how to develop and make the pages look good! With out his help and expertise we could not have had our website. Lonn is patient and answered all the questions I had even for the 2nd and 3rd time. I highly recommend Lonn.
Lorraine Cipriano: Co-Founder at Women Unbound
Lonn is a detail oriented manager who has shown drive, determination, and tenaciousness in his role as the Real Estate Manager at Buckeye CableSystem. He has been a key factor in the success of the HomeFinder Channel 100 channel, which was a wonderful resource for home buyers in the Toledo area, during its time on the air. Currently, he has taken on a new role.
Char Winckowski: Realtor at Re/Max Central Group
Lonn is a hard worker who has great marketing skills.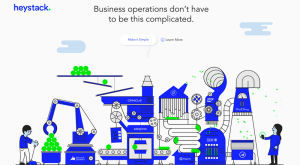 Kathy Kuyoth: Broker/Co-Owner at Re/Max Preferred Associates
Lonn is very personable and creative and has given our Realtors a good value for their clients.The program allows our Realtors to pay at closing for their clients ads on Buckeye, and this was a very important element for our Company. Thanks Lonn!
Dawn Nofziger, MBA: Operations Management
Lonn demonstrates exceptional technical expertise, being ahead of developing trends in online marketing. As a Realtor in our local market, his expertise and knowledge is priceless to stay in "the know".
Cindy Young: Owner of Joanas, LLC.
We are real estate investors. We buy and rehab, wholesale and lease option properties. Lonn has the professionalism and tenacity to not only grow his business, but retain clients. He is very creative, and makes sure he is keeping up with current trends that will put him, and any business he works with, front and center in the highly competitive world of real estate.
Lorraine Cipriano: Co-Founder at Women Unbound
Lonn has proven to be a valuable asset to Buckeye CableSystem in both of his roles as the Real Estate Manager and Product Development Manager. He has played a key part in helping to further promote our products to the local marketplace that we serve. He did excellent work here, and we are sorry to see him go. He is smart and skilled…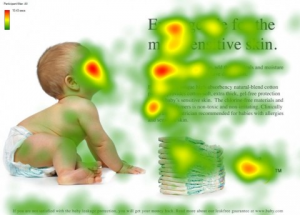 Phyllis Ritter: Realtor at Welles Bowen Realtors
Lonn was very helpful to all my agents with a program to help them with the technology it takes for todays real estate. He is very attentive to their needs, and made sure they felt as though they walked away with as much knowledge as he had. I would work with Lonn any day of the week…..he's good!
Leslie A. Sherman: Executive Assistant
We help clients align pay and rewards with business objectives and core values. Lonn is a detail-oriented manager who was very nice to work for. I had the pleasure of working for him part-time on a short basis, but he taught me a lot about the real estate market in that very short time that I didn't learn in five years of being a Realtor myself. I recommend Lonn for any high-tech business venture that he may pursue, and you won't be disappointed.
Dawn Nofziger: MBA, Operations Management
Lonn is wonderful to work with. Not only is he very knowledgeable, but he is professional.
Jonnie Wagner: Salesperson at Welles Bowen Realtors
Lonn is knowledgeable in the cutting edge of technology for the marketing field of real estate. I always enjoy his classes and his knowledge. He is always improving and providing a great service. My sellers have enjoyed and appreciated having their houses advertised on Channel 100. Keep up the good work, Lonn.
MaryAnn Mills: REALTOR at RE/MAX MASTERS
Lonn Dugan and HomeFinder channel 100 has provided excellent real estate advertising for my listings for the past two years. Lonn has been extremely helpful in making suggestions on how best to present my listings while keeping the costs down. Lonn is also very knowledgeable in the field of real estate and what agents need to get fast results on the sale of their listings…
We're Happy To Share Google Juice with Friends, Colleagues, Clients, Organizations, & Referral Partners ~ More Friends Coming Soon! Request A Link Here Through Our Contact Page And We Will Return The Favor Upon Review and Approval As Appropriate.
---
Digital Marketing Services For Toledo & The World!
WebSite Design ~ Toledo, Website Re-Design Toledo
Portfolio, Service Descriptions & Marketing Blog World
---
Please Add Our Site To Your Friends Page!
To add our site to your friends or links page, copy and paste image and text shown below. This will launch a new browser window from your site so that you site visitor will not be lost.

Organic Search Engine Optimization SEO
By Toledo SEO Wizard @ Toledo SEO Wizard
A Service Of Big Marketing Solutions LLC